Restorations and Collage by David Bibb
Restoration of a 1930's Panorama
When I purchased my first digital camera, the box included a basic version of Photoshop and I began to learn the digital equivalent of darkroom techniques to correct common flaws in digital images.

Soon I found these techniques also enabled me to repair and restore damaged family photos that had become torn or faded, had suffered water damage, etc. For me, fine restorations and collage have become an artistic expression that compliments my photographic work.

This 1930's panorama of a Minnesota farm was photographed in two sections. The perspective at the border between the two prints did not match up and I was able to correct the flaw.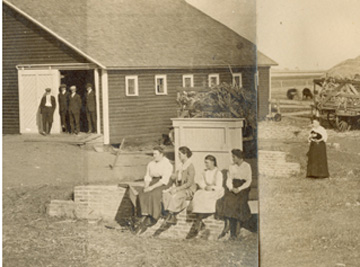 Before: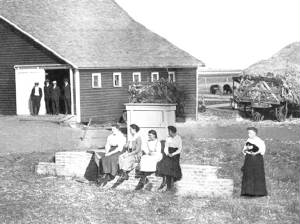 After